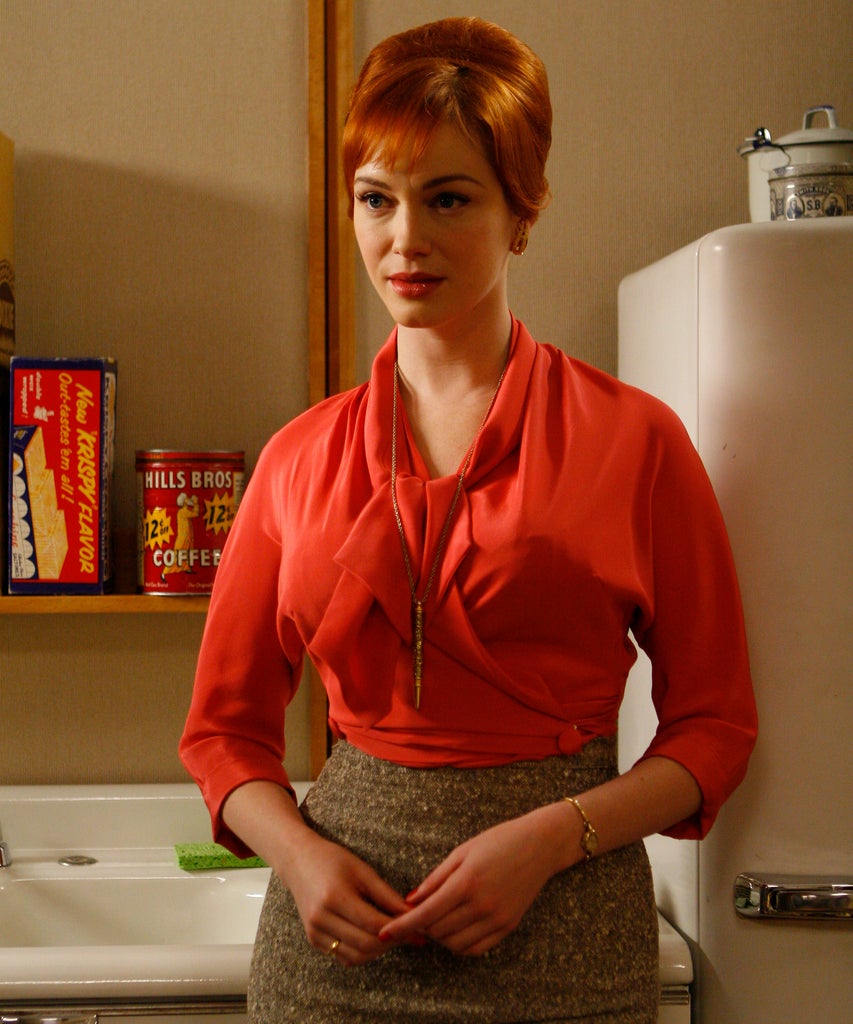 Rebecca Lerner hadn't watched Mad Men since she was in high school almost a decade ago. During stay-at-home orders, when the world shut down, though, Lerner found herself in her parents' home re-watching the AMC series, which ran from 2007 to 2015. 
More than a year later, her quarantine watch has become a passion project. In November 2020, she started the Instagram account @madmenstyles, a love letter and analysis of all the costumes in Mad Men, styled by award-winning designer Janie Bryant. Today, the account has nearly 10,000 followers and earned Lerner the approval of both Bryant and Mad Men actress Elisabeth Moss. "Sometimes [Bryant] will comment on my posts and I have to go lay down," says Lerner.  
A lover of movies and fashion, the 25-year-old is a graduate of the University of Michigan, where she majored in film and English. (Lerner now works in a nonprofit focused on food justice.) She remembers that she'd often be the one student in class bringing up the role of costume design in the films they studied, an aspect of the movie and TV industries that she thinks is highly overlooked. "Costuming and the fashion in movies has always been so gendered," she says, referring to the pay and credit disparities in the industry that female costume designers, who make up 83% of the Costume Designers Guild membership, have fought for years. "And I think that is part of the reason that we might not pay as much attention to it as the actual directing because it's been this hidden labor done by women."
With @madmenstyles, she's hoping to change that. 
View this post on Instagram
A post shared by Every Outfit on Mad Men (@madmenstyles)
Since its premiere, Mad Men's fandom has only grown stronger. The show, which celebrates its 14th anniversary this July, follows the inner workings of New York City's advertising agencies in the '60s. Lerner believes that what distinguishes Mad Men is the way the show's storylines merge with real history, showing the characters' lives at pivotal moments of the 20th century, like the 1960 Richard Nixon-John F. Kennedy election, Martin Luther King's assassination in 1968, and the moon landing in 1969. 
"This is an incredibly influential and iconic time in history," she says. "The show was so rooted in the events that happened."
The costumes similarly show a time capsule of America between 1960 and 1970, from the gendered politics of office wear to the rise of the mini skirt and Mod aesthetic. Since 2020, Lerner has documented outfits in each episode of Mad Men, chronologically. Right now, she's up to Season 3. 
"I started really thinking about it from sort of a more theoretical lens and looking at …read more
Source:: Refinery29
(Visited 7 times, 1 visits today)

Stock Market: Suez Canal Update! Floating!



The Suicide Squad | Official IMAX® Red Band Trailer



From the horribly beautiful mind of James Gunn and filmed in IMAX. Experience