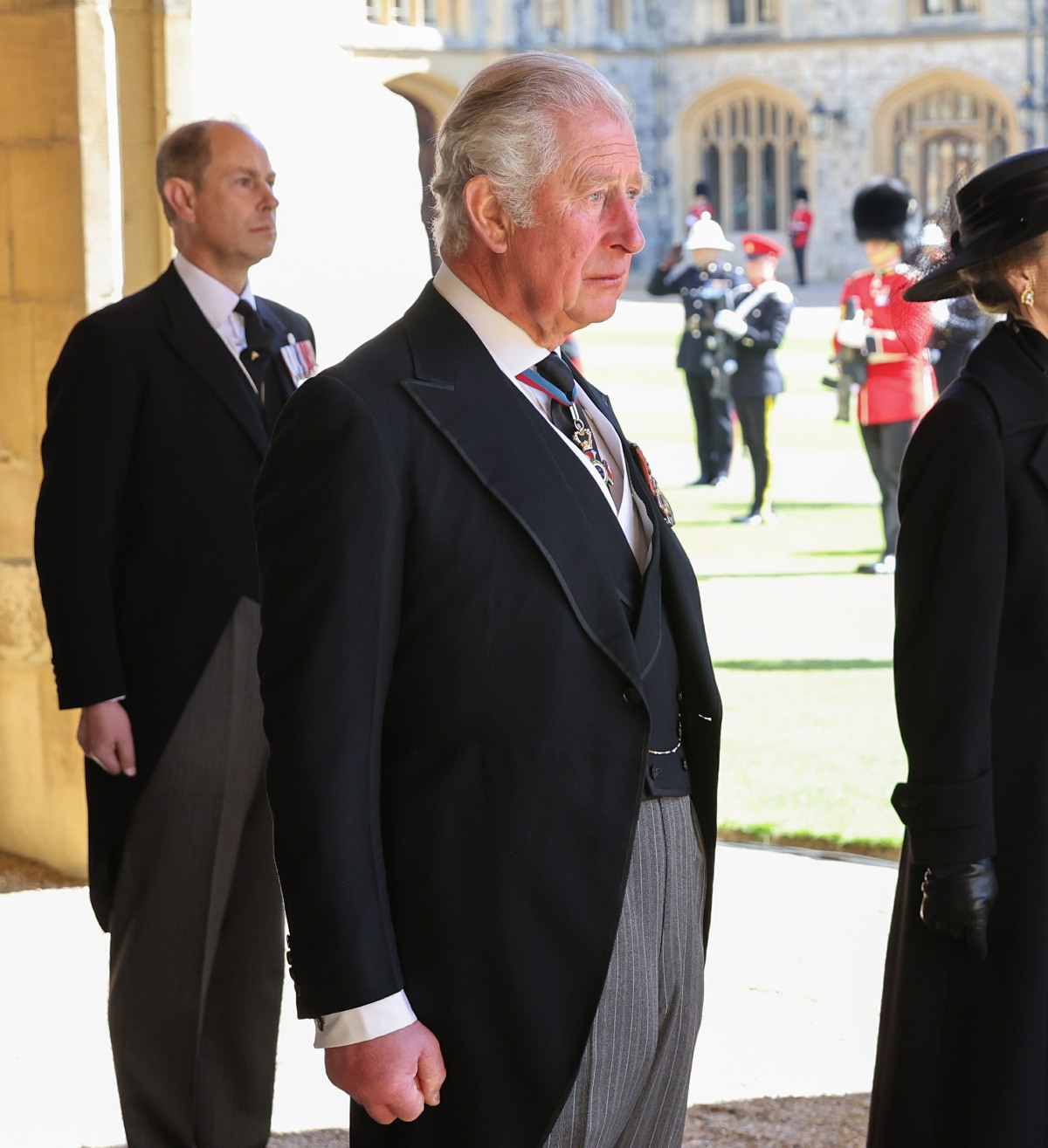 One of the funniest royal stories of the month is this beef between Prince Charles and his youngest brother, Prince Edward. Long story short: the Queen and Prince Philip always intended for Edward to "inherit" the Duke of Edinburgh title when Philip passed, and that's why Edward was only given the Earl of Wessex title when he married Sophie. Sophie and Edward went on a full-blown PR tour following Philip's death where they talked openly about how they had the DoE title in the bag. Meanwhile, Charles actually inherited the DoE title and when he's king, he will not give it to Edward. Charles is unhappy with the Wessexes' gouche grief tour and he's still holding on to 20-year-old resentments. Tom Sykes has a hilarious story about what all of this says about Charles and his pettiness. Some highlights:
Charles' streamlined monarchy: In some quarters it was whispered that maybe too much wood had been cut. Over the past two years, there has been a perception that, far from the balcony at Buckingham Palace being in danger of imminent collapse, the army is looking a little thin. The received wisdom, post-Meghan and Harry, was that more, not fewer, royal bodies might actually be needed to plug the daily royal schedule of community-center visits and sports hall openings.
Buckingham Palace is pushing the Wessexes: This explains the subsequent pushing-forward by Buckingham Palace of Prince Edward and his wife, Sophie Wessex. Over the past two years, Charles' younger brother—Edward is 57 and Charles is 72, and the two "barely know each other," according to one source—and his wife have occupied an increasingly visible role. This new, higher profile crystallized on the occasion of the death of Prince Philip, when the couple were sent out to give a series of high-profile print and television interviews, which they conducted with aplomb. But if Queen Elizabeth was happy with their work, one man was less than thrilled.
A matter of personal pique for Charles. Prince Charles has long had the absolute minimum of regard for Edward and Sophie. If this sense of a jealous Prince Charles seems familiar, well, that is because it is. The writer Christopher Andersen, author of Diana's Boys, told The Daily Beast: "Charles harbors varying degrees of resentment toward all three of his siblings—Anne, Andrew, and Edward—for the affection and attention that was lavished on them by their parents and denied him from the very beginning. On a certain level, Charles must also hate the fact that Edward and Sophie have been lauded for stepping up to fill in the void left by the departure of Harry and Meghan."
Penny Junor says Charles has always been a jealous man: The author Penny Junor, who has written biographies of Charles and is close to his circle, told The Daily Beast that he had not only "struggled" with the popularity of his first wife, Princess Diana, but had also been jealous of his own sons …read more
Source:: Cele|bitchy
(Visited 6 times, 1 visits today)

Stock Market: Suez Canal Update! Floating!



The Suicide Squad | Official IMAX® Red Band Trailer



From the horribly beautiful mind of James Gunn and filmed in IMAX. Experience