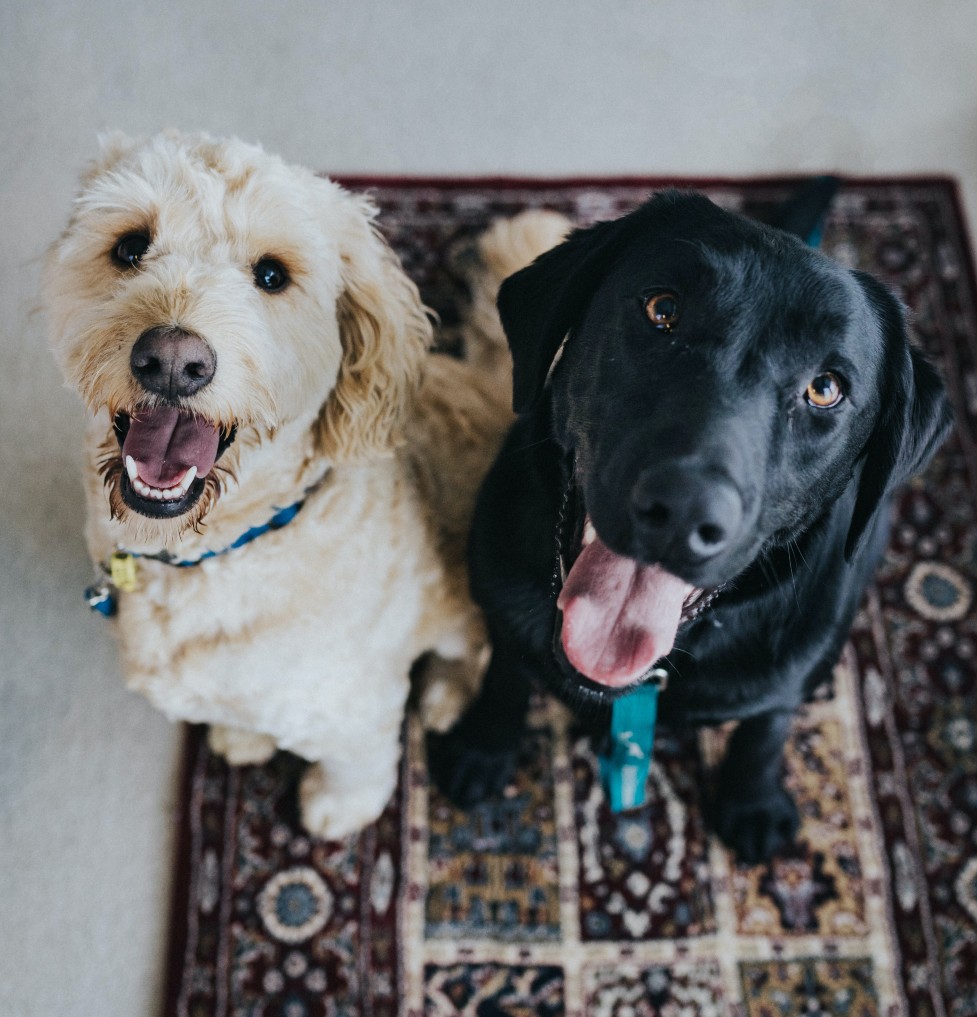 If your weren't mad at those horrible Newsmax blowhards who dissed the First Dog, Champ, before, this is going to send you over the edge! A new study just confirmed that dogs are self-aware. Although they've shown the simplest form of self-awareness, the tests showed that your pups are cognizant of their body and actions and their consequences in their environment.
Canine behavioral studies have made numerous recent advancements, including a recent study that suggests, just like humans, your dog can understand the consequences of its actions and manifest body awareness.
Self-representation is an abstract concept that revolves around the idea that a person holds a certain image of self in their own mind.
On a much simpler level, body awareness or the recognition of the relation between one's body and the environment seems to be a common concept in both man and dog, according to researchers.
In a study published in the journal Scientific Reports on February 18, researchers suggest that man's best friend can recognize their relationship with their environment and distinguish the consequences of their actions. Dogs may have exhibited the simplest form of self-awareness.
With dog's close proximity with humans, researchers studied the concept of self-awareness and body image in a man's best friend.
[The Science Times]
So dogs are officially more in tune with themselves then most men – I'm kidding! The main reason we didn't know this about dogs is because no one has thought to look into it before. The fact is, in the test conducted, 32 of the 54 adult dogs passed the initial screening. The test itself was fairly simple, they attached a toy to a mat and the dog had to understand that in order to hand the toy to their owner, they had to get off the mat. It's funny, but reading or watching it, you think, seriously, they couldn't figure out they were why the mat wasn't moving? But you forget they're dogs, you know? And how often do any of us have to deal with toys attached to the thing we are sitting on? For every shepherd that figured it out, there's probably a Pomeranian still on the mat barking at the toy and looking hurt that it won't come with them.
This obviously has big scientific ripples, none of which I fully comprehend because I'm still on the mat with the Pomeranian trying to figure out why the toy is being so difficult. But I immediately went into the psychological when I read the headline, and thought what damage have we wrought? My male dog is in great shape but has a bunch of extra skin, especially around his neck. Now I'm convinced he needs therapy because we've made him self-conscious by playing with it. And every time we imitate our girl dog's head cock, does she see us as mocking her? Does she doubt her self-worth? And I feel absolutely shallow for the number of times I've …read more
Source:: Cele|bitchy
(Visited 1 times, 1 visits today)

Analysis: Rafael Nadal v Stefanos Tsitsipas | Australian Open 2021 | Tennis | Eurosport


Tornado North Carolina. At least 3 dead, 10 injured in North Carolina tornado. tornado last night
At least 3 dead, 10 injured in North Carolina tornado. Tornado North Carolina A deadly tornado fueled by a major winter storm struck a coastal North Carolina community late Monday night and killed at least three people and injured 10 more. The tornado hit the Ocean Ridge Plantation area in Brunswick County, North Carolina, at about 11:50 p.m. Monday night, Brunswick County officials said. Several homes were destroyed and several others were "severely" damaged. Emergency management officials said they'd be sweeping through the area when the sun came up to search the destruction for any additional injuries or deaths. All told, there were four reports of tornadoes from severe weather spawned by major Winter Storm Uri. Storms also damaged homes and other structures and left at least four people injured Monday in Florida and Georgia. In Georgia, a tornado touched down in Damascus, a small community in the southwest corner of the state. Early County Fire Department Capt. Bobby Wimberly said initial reports from units that responded indicated one person was injured and several homes destroyed. "We don't know the full details yet, they're still on scene," Wimberly told weather.com in a phone call around 5:30 p.m. EST



Oncor Asks All Customers To Prepare For Power Outages Lasting 'Extended Period Of Time