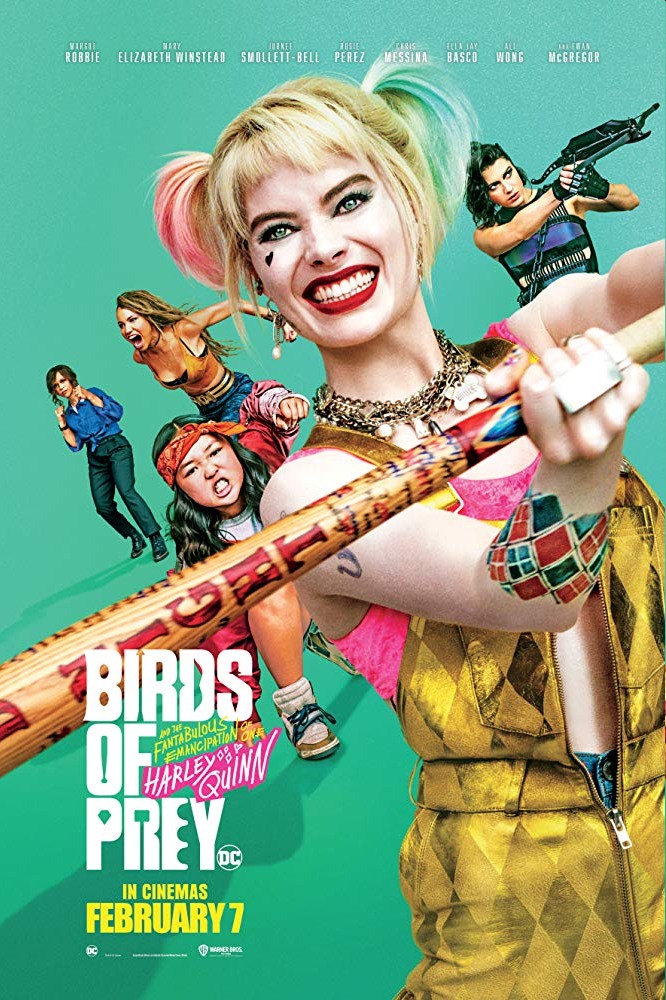 Let's go back to the beginning. Suicide Squad was an enormously troubled and wasteful production, and after primary filming was over and they began piecing together the film, they realized that Jared Leto's Joker needed to be severely edited out of the film, and that Margot Robbie's Harley Quinn was the most interesting character. They went back and did reshoots and added more stuff for Harley Quinn and the end result was that Leto's Joker was barely there, and Suicide Squad looked mostly like a star vehicle for Margot.
Warner Bros took note and they greenlighted a stand-alone Harley Quinn movie, with Margot producing. They would have given her anything, and Margot had a HUGE say in every part of Birds of Prey. She wanted a female director. She wanted the costumes to be comfortable and realistic. She wanted the film to center around a group of badass women. And God bless her, Margot got it all and she really tried. She did what so many women should do when they get some power: she tried to bring other women up alongside her. The result was sucky crybaby incels talking about how Birds of Prey was "cancelled" because it was too feminist and they wanted Harley to look sexier. And so this happened:
After the commercial successes of "Wonder Woman," "Aquaman" and "Joker," Warner Bros. had been on a hot streak with its DC Universe. Its latest comic-book offering, "Birds of Prey," seemed to have all the ingredients necessary to continue that trend in the studio's attempt to fashion an alternative to Disney's Marvel Cinematic Universe.
But despite a solid reception, the R-rated superhero adventure — which puts the spotlight on Margot Robbie's crazed baddie Harley Quinn from 2016's "Suicide Squad" — stumbled out of the gate, debuting to $33 million in North America. Those disappointing ticket sales were still enough to place first on domestic box office charts, though well behind Warner Bros.' already cautiously low estimates of $45 million. "Birds of Prey" failed to make up much ground at the international box office, where it launched with $48 million, bringing its global haul to $81 million.
Birds of Prey" cost a reported $82 million to produce, with executives at rival studios putting that number as closer to $100 million (due to elaborate sets and CGI), and estimating the film needs to make around $100 million domestically and $300 million globally to break even. Sources close to the production say the breakeven number is closer to $250 million. Hitting those marks could prove difficult overseas, since fears of coronavirus have impacted moviegoing in Asia. However, its R-rating meant the film wasn't going to open in China in the first place.
[From Variety]
Considering Warner Bros has been having issues for years with bloated budgets and expensive reshoots, the fact that Margot-the-producer delivered Birds of Prey to the studio under $100 million in production costs is remarkable, and people should recognize it as …read more
Source:: Cele|bitchy
(Visited 1 times, 1 visits today)