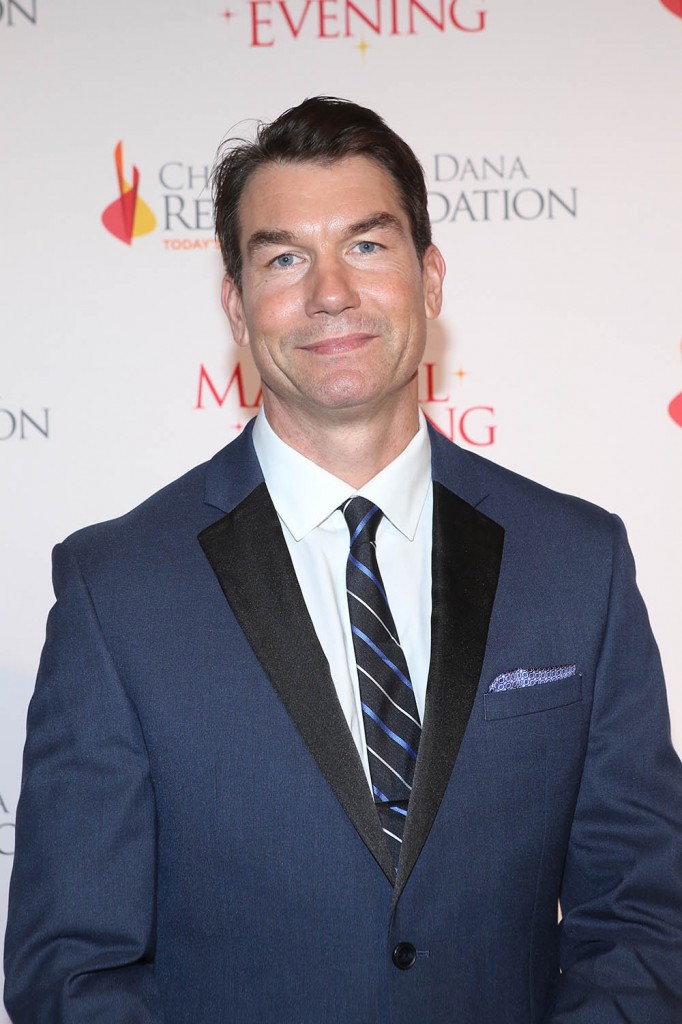 Embed from Getty Images
If you need a reminder to never give up on your dreams, look no further than the example set by Jerry O'Connell. The 44-year-old actor and permanent fixture on Corey's "freebie list" has finally gotten his very own talk show on Bravo.
According to Deadline, the new show, which is set to premiere this fall, is titled Real Men Watch Bravo and is being executive produced by Jerry and Watch What Happens Live host Andy Cohen. The show, according to a press release from the network, is exactly what you think it is:
"From offering advice to The Real Housewives from every franchise to taking sides on some of the most controversial Bravo feuds, Jerry is truly a walking encyclopedia of Bravo history. Real Men Watch Bravo will offer unprecedented access to the male point of view pertaining to all things Bravo and entertainment. Whether realizing they were a die-hard Vanderpump Rules fan after being introduced to the sizzling series by their girlfriends or learning how to cook the perfect filet from binging Top Chef episodes for hours, these men are unapologetic Bravoholics and hope to encourage others to step out of the shadows and admit what some have known all along…Real Men Watch Bravo."
Jerry shared the news on his Instagram on Monday, calling Andy the "best boss ever" and promising audiences "We are not coming to play!"
Best Boss Ever! @bravoandy This is gonna be a dream. Set your DVR's. We are not coming to play! @bravotv @bravowwhl
A post shared by Jerry O'Connell (@mrjerryoc) on Jul 9, 2018 at 7:08am PDT
I don't know about you, but I would tune in. I mean, Jerry is a diehard Bravo fan and has been forever. He has publicly stated that the cable network is key to his marital success with his wife Rebecca Romijn, asserting, "You want to know the secrets to our marriage? We both actively watch every Housewives franchise and we talk about it."
The actor has also put in the time to be a talk show host. Back in 2017, he was in the running to take over for Michael Strahan when he left Live with Kelly!, only to lose the gig to Ryan Seacrest. And, back in March, he filled in for Wendy Williams on her show when she was dealing with health issues. He's an affable guy, and, as long as he gets good guests, I think this show could be fun.
Embed from Getty Images
Photos: Getty Images, WENN.com
Source:: Cele|bitchy
(Visited 2 times, 1 visits today)