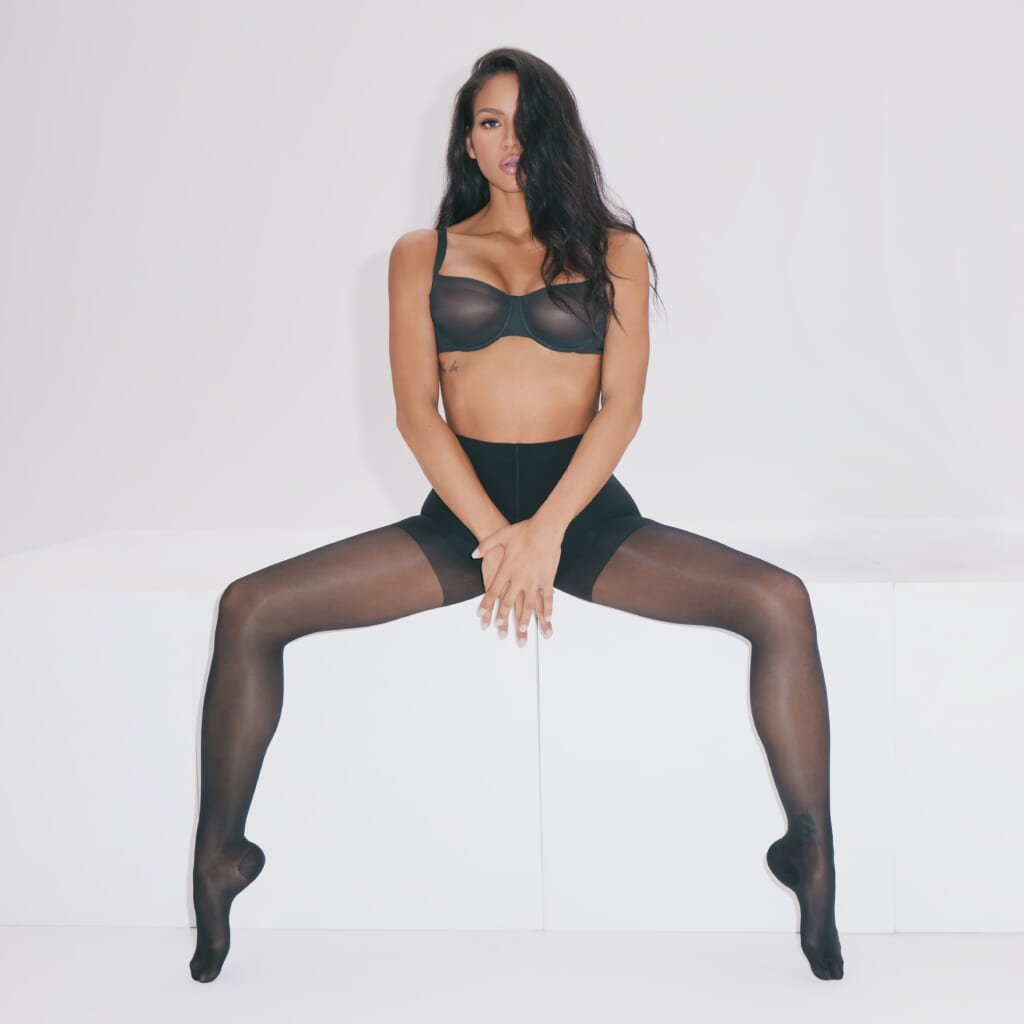 Cassie
(SKIMS)
Kim Kardashian's SKIMS lingerie brand has recruited six new celebrities to model bras in their latest splashy campaign.
Becky G
(SKIMS)
Pop singers Becky G and Cassie, actors Brooke Shields, Indya Moore and Juliette Lewis, and comedian Chelsea Handler headline, but 50 civilians from all walks of life—from servers and nurses to mechanics and CEOs—also get featured in the ads.
Indya Moore
(SKIMS)
The campaign, shot and directed by artist Vanessa Beecroft, features clean backgrounds and props painted on grayscale, focusing all attention on the models.
Brooke Shields (SKIMS)
"We want all women to feel comfortable in their bras, but more importantly, confident. This is SKIMS biggest campaign yet, and I couldn't be more honored to have worked with the amazing women who brought it to life," said Kardashian, who reached a $1.8 billion net worth as the SKIMS co-founder.
Juliette Lewis (SKIMS)
"Confidence starts within, and with this campaign, we are bringing all women together to celebrate all bodies and individuality."
Chelsea Handler (SKIMS)
SKIMS new bras drop on September 27—preview the collection here.
Source:: MAXIM – News
(Visited 6 times, 1 visits today)

Stock Market: Suez Canal Update! Floating!



The Suicide Squad | Official IMAX® Red Band Trailer



From the horribly beautiful mind of James Gunn and filmed in IMAX. Experience